Mr. Zimora's Practice and Solutions page is under construction. Please see another teachers page if you are looking for something specific.
Unit 1 - Limits
Unit 2 - Derivatives
unit 3 - Applications of Derivatives
Unit 4 - Integration
Unit 5 - Transcendental Functions
Unit 6 - Differential Equations, Area and Volume
Powered by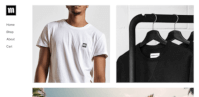 Create your own unique website with customizable templates.